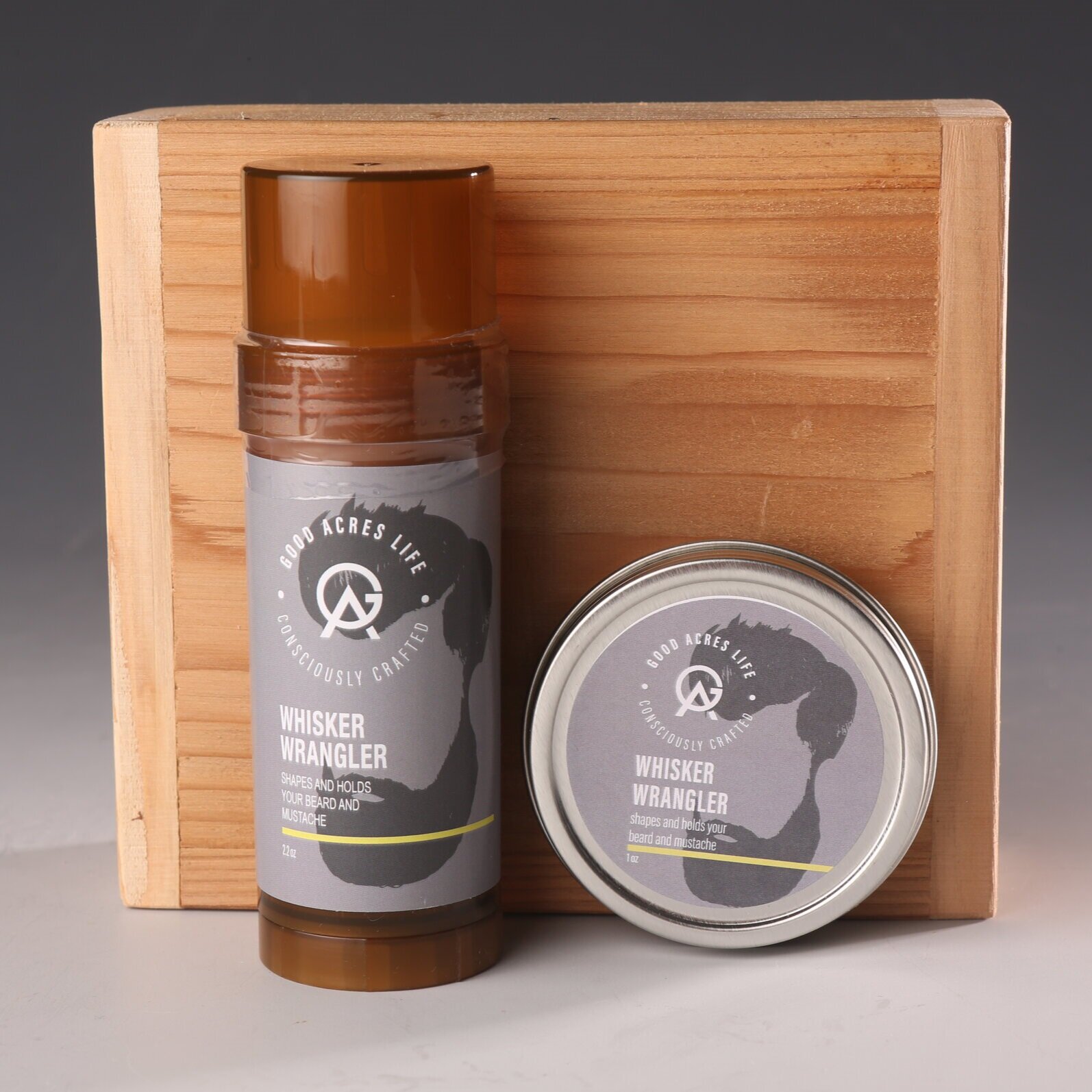 Whisker Wrangler
Whisker Wrangler balm provides essential nutrients via plant-based conditioners, putting an end to unsightly beard dandruff. Organic Babassu oil, Candellia wax and organic Sweet Almond Oil shape and hold your beard.
Whether you are just joining in the participation of No Shave November / Movember movement or you already have a commendable beard we think WW will be a favorite go to.
Organic essential oils of Australian Sandalwood, Cedarwood, Black Pepper, Lime, Petit Grain are grounding essences yet uplift your spirit.
Start by cleansing your face and beard, towel dry after showering. When new to WW we suggest you start slow with application to fingertips and massage and work into beard and skin. Follow by distributing the product with a comb.
We suggest our green sandalwood comb due to it's ability to calm static in the hair. Plastic combs can cause micro-abrasions to the skin as well as damage hair strands.
After you become a pro at how much to use, gently rub the roll up in a downward motion over your beard to apply.
Your roll up container is a PET amber tube which protects the integrity of ingredients and is 100% recyclable after you have used the product. Our 1oz tins are also reusable and recyclable.